---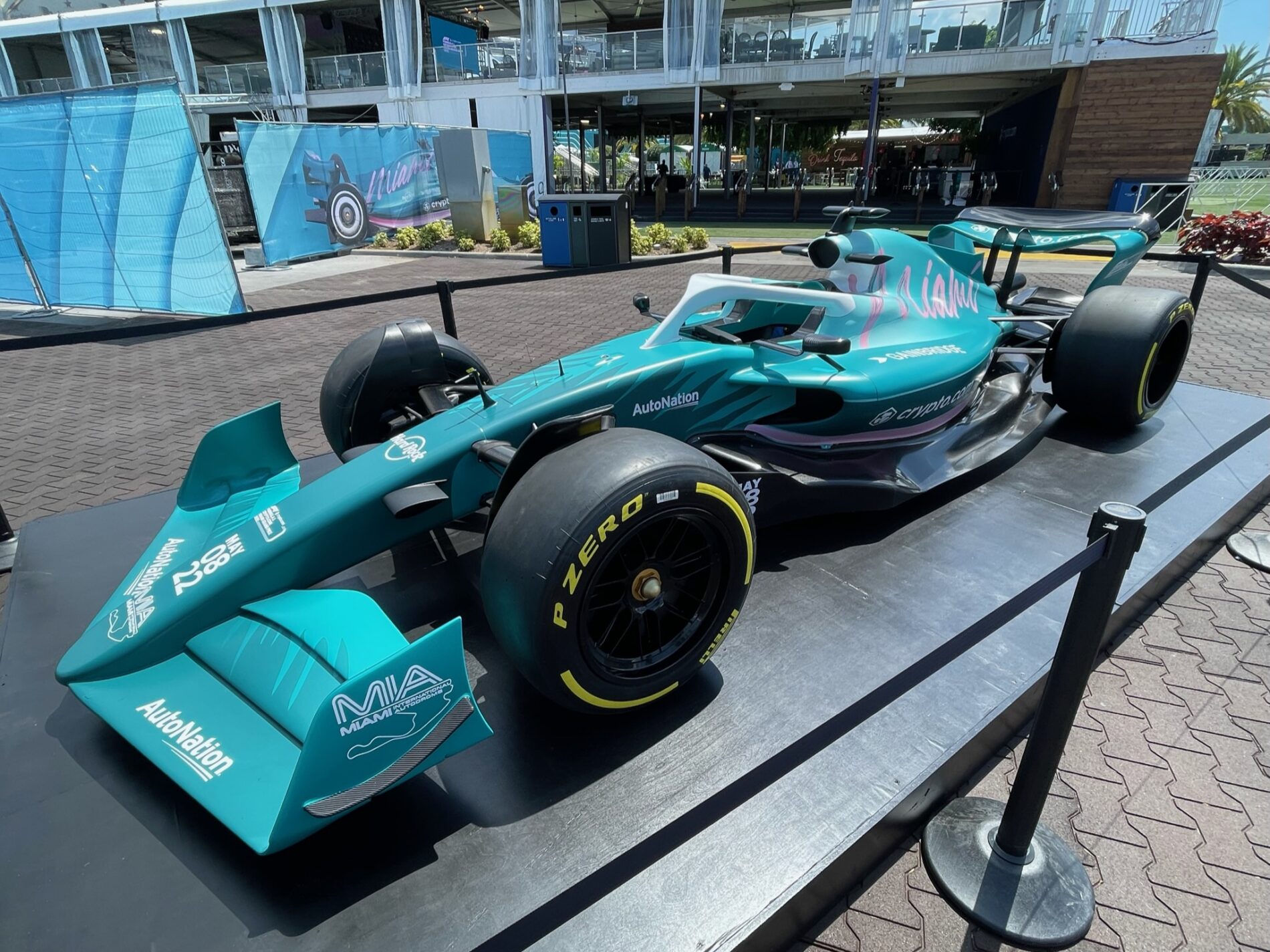 BY THE NUMBERS
8 Infinite Scale Team Members On-Site
2 Month End to End Timeline
12 Vendor/Resource Groups Procured/Managed
242,955 Attendees over the weekend
1200+ Artwork Files and over 10,000 total Pieces
Largest Crowd on Record at Hard Rock Stadium
200,000+ square feet of Grandstands graphic scrim
11 grandstands were designed to be completely wrapped in graphics matching the color of their race campus zone. Ranging from 100' to over 800' long, the monolithic presence and identification the grandstands offered the landscape was unlike any other race.
In the approach to the site and throughout its interior, Infinite Scale worked with South Florida Motorsports' planning consultants to deliver both temporary and legacy wayfinding and signage elements that aid the fan journey and enhance the experience.
Entry messages were designed to directly integrate onto tent facades and gables.
Over 8.5 miles of fence scrim, including a number of custom messages for specific areas, was programmed and developed to enhance the security and operational necessities of the site.
The jewel of the circuit, Hard Rock Stadium, provided both functional space and unique opportunities for fans to take in the race and additional entertainment. Infinite Scale worked with the client and planners to add brand overlay kits, partner recognition, and informational signage throughout the stadium, including the F1 Media Centre and capsule concert.
F1 and FIA staff and officials are accustomed to a specific sign type and language providing navigation to and of the site. Infinite Scale worked with F1 and Miami GP transportation consultants, FDOT, fabricators and installers to fully execute this specific sign program.
From Speed and DRS regulation to fire and safety signs at Marshal posts, serial-numbered decals for official vehicles and race equipment, and all manner of signage toward race operations – we worked closely with circuit officials to deliver thousands of elements in this category.
An important category and function within wayfinding and signage, Infinite Scale delivered the elements of the Accreditation Centre for Media and working staff.
Essential to any grand scale event, we serviced both onsite, offsite and remote parking and transportation signage that aided safe and clear direction for fans, working staff, and even the drivers.